The Flex-technology
FlexEnergy group is reputed for top technological solutions through its commitment to develop the cleanest energy platforms in the world· the Flex Turbine MT250 and the Flex Powerstation EC250. This dedication, combined with profound know-how and extensive expertise, has turned FlexEnergy into one of the fastest developing industries in the market.
FlexEnergy possesses the cleanest engineering technology for internal combustion turbines. FlexEnergy's three most unique, exceptional innovative and clean energy platforms are promoted and installed by the partnership of EECT-Turbomachinery and WASTEENERGY, as most appropriate for its target collaborations in the public and private sector. By the use of any purified, unpurified, single or mixed gas, waste gas or natural gas, or simply by the use of waste heat, these Flex-solutions manage to both produce basic energy and reduce the greenhouse gases.
The Flex Powerstation EC250, which runs on the widest range of fuels down to as low as 5% methane, while delivering emissions that are almost undetectable.
The Flex Turbine ΜΤ 250 EX, an air turbine to be used with an external heat source that can be customized and easily integrated into an existing power generation process.
The Flex Turbine MT250 G3, the third generation of FlexEnergy's proven gas turbines, which offers specific tested enhancements in its performance.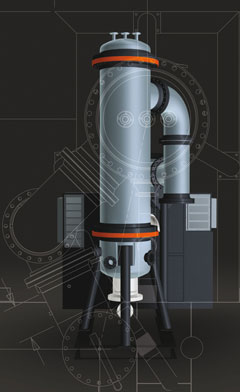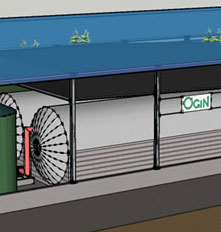 BioBox-E B.V., OGIN Biogas Technology & Partners
Unique and innovative adjustments at the well known gasification processes of animal- and various agricultural wastes, introduced by the Dutch company BioBox-E B.V. results to higher efficiency and increased production of higher quality Biogas, demanding less effort for higher electrical output. With decades of engineering, production and construction experience, international activities, BioBox-E B.V. and Partners possesses capacity with equall dedication and commitment solutions to projects of any size.